Are you traveling to Peru? That's a great decision! Peru is one of the most visited countries in South America, and there is a reason why. From its various landscapes to its incredible cultural wealth, Peru has everything a backpacker might appreciate. But let's talk about Lima, the capital city of this incredible country. Are you planning on visiting it? Then here you will find a complete travel guide to enjoy Lima at its maximum. Let's get started!
Travel Guide to Lima: Arriving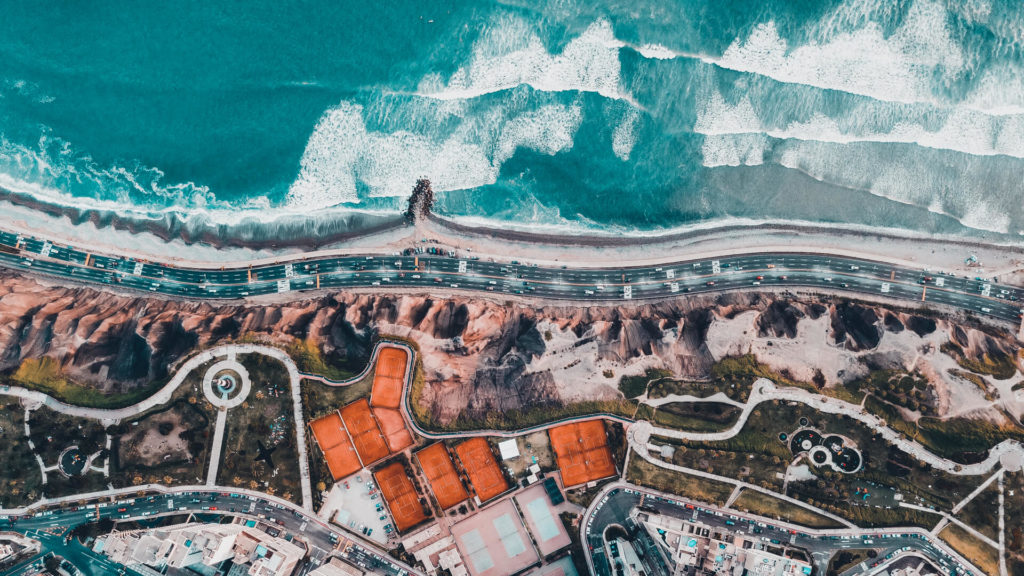 Lima is the capital city of Peru, located on the country's Pacific coast. Although its colonial center is preserved, it is an overflowing metropolis and it's one of the largest cities in South America. It's such a big city that we decided to write this guide to help you travel to Lima successfully and don't miss a thing.
Arriving in Lima is not hard at all. As it's a big city, it's really well connected to all the other major cities in Peru, and with pretty much all the main cities in the World.
If you are flying to Peru, you will arrive at Lima's International Jorge Chavez Airport. And even if you are flying from inside Peruvian's territory, you will arrive there too, as this large airport receives both international and domestic flights.
On the other hand, if you are traveling to Lima by land, you will be able to find buses from any other major city in the country or the South American Region. But we will get there in just a minute.
By plane
The International Airport Jorge Chavez is the main point of arrival of international tourists and it is also the main airport for local flights in Peru. It is open 24 hours and is very safe. There is even a hotel inside the airport for transit passengers.
But you should know this airport is located in the Callao area, a little more than 10 kilometers away from Lima's city center. This means it will take you at least 30 minutes to reach your destination once you leave the Jorge Chavez Airport.
Besides, the Callao region is not exactly safe. So once you arrived at the airport, there will still be work to do. To get you safely to Lima we listed below the main options you will have.
Airport Express Lima
This is, for us, the best way to get from the airport to Lima and vice versa. Airport Express Lima is a private company that operates connecting Lima's city center with Jorge Chavez. For about 8 dollars each way, you will travel in a clean, comfortable bus, with wi-fi and USB chargers for your devices.
You can buy the tickets online here, or buying them directly at the airport upon arrival, where you will find its sale points. They will also provide you a map to guide your travel through Lima, and help you with any questions you might have.
We strongly recommend this option as it's the perfect combination of safety, comfort, velocity, and a good price. But make sure you check the schedules before to avoid surprises!
Private transportation from the Airport to your accommodation
If you have booked accommodation before arriving in Lima, you can contact them and ask for their transportation service. Most hostels, hotels, and resorts work with private transfer companies, and they will help you get from the airport to their doors in a safe, comfortable way.
Of course, this has an extra cost, but it's the option that will better suit your needs if you don't want to struggle with public buses or pay expensive taxi fees.
Taxi or Uber
Taking a taxi from the airport to Lima's center is going to be the most expensive of your options, but still effective.
Most taxis charge around 20 dollars for a one-way trip. So if you arrived in the middle of the night or you couldn't book another ride, it's still affordable and safer than public buses. Of course, it's better if you share the ride with someone to split the cost.
If you choose to take a taxi, remember to travel with one of the authorized cars within the airport limits. Going outside to negotiate a better rate might be risky, and you could find illegal taxis and no noticing the difference. So stay safe and use only legal taxis, even if it's more expensive.
Remember that we always recommend Uber, but being at the airport will make it harder to find Uber drivers willing to go pick you up. This is because taxi drivers don't like Uber in South America, and entering at airports might lead to a fight.
But, hey, you can still try. An Uber rate for the same journey would cost you around 12 dollars, depending on the current demand at the time of your request.
Public bus
I don't recommend this option, but I feel obligated to tell you that it's there. Getting to Lima from the airport by using the public bus system it's going to be complicated, uncomfortable, and insecure.
First, because the buses that will take you to your destination have no identification numbers. They just have written the names of the city places that they will go through. So if you don't know well the city, chances are you'll get lost. Besides, to catch one of these buses, you will have to leave the airport and wander around for a few blocks. And, like I already told you, Callao is not the safest place in the city. Finally, because these buses are so small, that you will have no place to put your backpack or luggage, and you will risk being targeted by thieves.
So, yes, it's going to be cheaper than other options. But at what cost?
By bus
Bus travel is the most popular way of transportation to travel between the main tourist destinations in Peru. You will find several comfortable, cheap, and safe services. Basically, from any province in the interior of Peru, you can get to Lima by bus. And even from neighboring countries, like Bolivia or Chile, you will find tickets to Lima. Although the journey would be too long!
There are interprovincial bus transport companies with modern fleets of vehicles with bed seats, Wi-Fi service, and entertainment onboard. Make sure you check out the companies' reviews before hopping into one.
If you are traveling to Lima by bus, we advise you to take a bus night. Especially is the ride is over 7 hours long. This way, the journey will seem shorter and you will save money on accommodation. And you will have more time to enjoy Lima at the end.
Travel Guide to Lima: Best things to do
Now you know everything you need to know to arrive in this city. It's time to take this guide to the next level and tell you about the best things to do when your travel adventures take you to Lima.
Historic Center
As I mentioned before, the historical center of Lima is very well preserved. The Plaza de Armas is the main point of the historic city center. Around it, you will find the Cathedral of Lima and the Government Palace, along with several historical buildings of Spanish colonial architecture.
It's a good idea to sign up for a free walking tour so that you will be able to learn the country's history while enjoying the view.
You can also visit the museums. The Museo de Sitio Bodega y Quadra will allow you to explore the way of life of Lima's society during the viceregal and republican times. The Convento de San Francisco it's a building that works as a church and as a museum at the same time. On it, you will be able to discover some highlights of the Peruvian religious history.
Don't forget to visit the central market! It's a great way of getting in touch with new different tropical fruits, typical spices, and local condiments. You will get to learn more about the local cuisine and the population eating habits. And why not? Try some exotic dishes.
Miraflores
Miraflores is a district full of history, and it could not be missing from our travel guide to Lima.
There is a lot to do in Miraflores. How about starting with a nice walk around the boardwalk? It covers more than 10 kilometers of the ocean shore, and you will be able to admire the beautiful view.
While you are there, make sure you visit the Larcomar mall. It's built on a ravine on the coast of the pacific ocean, and it has the most variated stores and restaurants to ensure you a few delightful hours.
The famous Parque del Amor is a must. It is a very colorful garden with mosaics and flowers. It is located in the area of ​​the boardwalk too. Its central sculpture of a kissing couple known as "El Beso" was made by the Peruvian Víctor Delfín.
Makaha Beach and Waikiki Beach are two great surf spots. So take your board and dive into the sea! If you don't surf yet, you can take lessons at either of these two beaches.
Paragliding is also an excellent option. Besides being a fun activity itself, you will enjoy the best views of the city. Many companies offer this activity at good prices to do in Miraflores.
Don't miss Kennedy Park, the most central point of Miraflores. The most popular bars, restaurants, hotels, and hostels are close to it. It is also known for its large number of cats, which you can feed, or even adopt!
After a walk in the park, why not buy some nice souvenirs? For that, we recommend going to the artisan markets on Av. Petit Thouars. You will find a great variety of crafts at better prices than in cities like Cusco or Arequipa. But remember to haggle!
Huaca Pucllana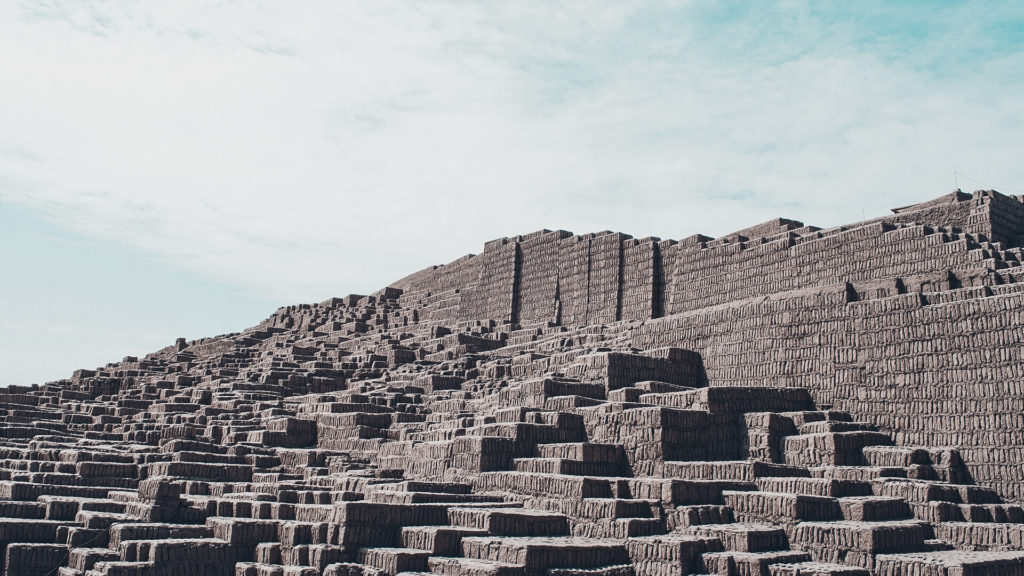 The amazing Huaca Pucllana is an archaeological site belonging to the Lima culture, located in the Miraflores district. It has been investigated, preserved, and restored since 1981, and in 1984 a small exhibition hall was inaugurated to exhibit the main findings.
We couldn't leave the Huaca Pucllana ruins out of our travel guide to Lima. It wouldn't be complete… And you shouldn't miss it either! The weird thing is that most people traveling to Peru don't even know this place exists.
The imposing archaeological site of Huaca Pucllana is one of the largest and most important ancient monuments in the city of Lima. It was built around 500 AD and is believed to have been an administrative and ceremonial center of the city's indigenous culture. It is made of adobe bricks made by hand and dominated by a central pyramid 22 meters high.
You can visit Huaca Pucllana and enjoy the sights, the ancient artifacts -such as tools, pottery, and textiles unearthed during excavations-, and learn about ancient textile and ceramic manufacturing techniques.
You will also see a small park where key plants were grown to be used by the people of the Culture of Lima. There is even a spectacular restaurant that is located above the ruins where you can have dinner and enjoy the incredible lighting.
Barranco
Barranco is another must on any complete travel guide to Lima. This bohemian district is located close to Miraflores. You should definitely visit it and enjoy its several attractions.
Barranco is the youngest and most vibrant part of the city of Lima. Through its streets, you can find street artists and hipsters, men and women of all ages passionate about art.
Make sure you visit the Puente de Los Suspiros or bridge of sighs. The legend says that you have to hold your breath as you cross it, and a wish will come true. Going down, you will find the Bajada de Los Baños, the old walkway that once gave local fishermen access to the beach. Currently, it is a picturesque place for an afternoon stroll with many trendy bars and restaurants along the way.
All around the surrounding streets, you will see an enormous amount of graffiti art. The beautiful sea view becomes even more beautiful when it's covered by art, right?
Don't forget to admire the sunset at one of Barranco's many bars. Watching the sun setting on the ocean is one of the best free experiences in Lima.
Parque de la Reserva
The Magic Water Circuit of the Parque de la Reserva is one of the iconic municipal projects of the city of Lima. It has thirteen cybernetic fountains, supported by the highest technology, where music, water, sound, and laser lights mix to present unique and incredible shows.
Before we arrived in Lima we had no idea this place existed. But trust me, you have to visit the Parque de la Reserva at least once in your life.
It is located downtown to Lima, not far from the historic center. You can arrive there by bus, Metrobus, uber, or pretty much whatever transportation you want. You will have to pay a 1,5 dollars entrance fee.
The park opens at 15:00, but we recommend you to go way later. Turns out, as the sun goes down, the shows come to life in the Magic Water Circuit.
As indicated by its name, it's truly a magical journey. No matter how old you are, I assure you that in the Magic Water Circuit, you will be a child again.
Take a good camera with you. You will take incredible photos and you will spend a few surreal hours in this place. You're welcome!
Nightlife
I already told you that Lima is one of the biggest cities in South America. It's so big that we wrote this whole Lima's travel guide! So, of course, you will find there are lots of things to do at night. Whether you are looking for a bar, a night club, or even a hostel to hang out with other travelers, Lima has what you are looking for.
The best places to find the party are Miraflores, Barranco, and San Isidro. In Miraflores, the highest concentration of discotheques and bars occurs near Kennedy Park and the LarcoMar mall. In San Isidro, the atmosphere is somewhat more exclusive, and the public is normally older people. And Barranco offers parties and bars in a more bohemian and relaxed style.
Here we have listed some of the best places to go out at night at Lima. Make sure you don't miss them if you are looking for some fun!
Hostels
Sure, I'm just saying this because we are backpackers… But hostels are the best places in the world to get the party started!
Whether you are traveling alone, with friends, or with your romantic partner, it's always a good idea to go to a party hostel to meet new people and have a few drinks. And in Lima, not only backpackers frequent hostels. You will meet also many locals.
The best ones to go are the Loki Hostel and The Point. The Loki Hostel is located in Miraflores, real close to the Kennedy Park and the main bars and clubs in the area, so it's a great starting point for your night. And in Barranco, you will find the Point Hostel, a small friendly party hostel where you will be able to play drinking games and have a lot of fun.
Bars
If you are in the mood for a nice bar, there are plenty of them in Lima. I recommend you to go to Kennedy Park and find Berlin Street. That street is full of small cozy bars and restaurants of every style in the world. While you are there, make sure you visit:
Molly's Irish Bar
Is considered one of the best Irish bars in Lima. It's built on a colonial building and it has done a great job bringing a little of the Irish culture into Peru. You will find great signature cocktails, craft beer, and delicious food. Address: 172 Berlin Street|Miraflores.
Wahios Culture Bar
Is one of the busiest bars in Miraflores. From Monday to Tuesday it works as a bar, and on weekends it becomes a club. It has a lovely bohemian-chick vibe, where you will be able to try delicious snacks and great cocktails. There is also a Wahios in Barranco, but it works mostly as a club. Address: 192 Berlin Street |Miraflores.
If you are in the neighborhood, you might want to check out Bonilla Street as well, at the other end of the Kenedy Park. The best bars to try there are:
BarBarian
Is one of the best places to find craft beer. The quality of their whole variety is truly amazing. You will find also tasty dishes to share with friends, and some of the best burgers in Lima. Completely recommended! There are other BarBarian's branches all around Lima. Address: 108 Bonilla Street| Miraflores. Check out BarBarian's site here.
El Infusionista
We are talking about one of the best bars in Lima. A signature cocktail menu with delightful snacks and dishes will be waiting for you at El Infusionista. A great vibe and an atmosphere full of personality. You will probably love it. Address: 123 Bonilla Street | Miraflores.
Cafe Bar Habana
With a clear Cuban style, this bar is a must if you like rum. Of course, it has lots of different cocktails on its menu, but the variety of international rums is out of this world. Its Cuban food is also delicious, and the atmosphere is great to spend a fun night with friends or your partner. Address: 107 Bonilla Street| Miraflores.
In case your night is happening in Barranco, go to Grau Avenue. There are lots of cool bars in the area, surrounding the Barrancos main Square.
Barranco Beer Company
They define themselves as an alternative beer experience, where customers can taste a wide variety of craft beers accompanied by delicious traditional and innovative dishes. It's definitely one of the best bars in Lima if you love craft beer. You can enjoy the beers and at the same time observe the process of preparing them. Address: 308 Grau Avenue | Barranco. Check out its website here.
Juanito de Barranco
Is one of the classics in Lima. It's not so much a bar as a taproom, where you will be able to try the most exquisite sandwiches in the city. It has an old fashioned vibe and it's a great place to discover the traditional bars in Lima. They have a wide cocktails menu as well. Address: 270 Grau Avenue | Barranco.
Sargento Pimienta
If you are into Rock and Roll, this is the bar for you. They have live-music presenting the best tributes to all the main rockstars in the world. It has a rustic vibe, but the atmosphere is excellent for spending a fun night with friends. Cold beers and the best rock music are a great combination. They also have a salsa night on Tuesdays, and you should check it out. Address: 757 Francisco Bolognesi Avenue | Barranco. This is its website.
Finally, if you are spending a night out in San Isidro, the main bar concentration is surrounding the Parque El Olivar, all onward the main avenues of the district. Here we selected some of the best options you will find.
Carnaval
Is considered one of the most original bars in Lima. In fact, Carnival Bar made it to the thirteen position at the 2019 World's 50 Best Bars list. It's the first and only Peruvian bar to appear on it. The place is beautiful and the cocktails are simply astonishing. The price is a little high, but what did you expect of one of the best bars in the world? Address: 662 Pardo y Aliaga Avenue | San Isidro. Check out Carnaval's site here.
Bar Olé
It's a classic nice bar famous for its specialty: the Capitan, where the local liquor, Pisco, and vermouth meet. Olé Bar is set like a ship, which makes it a really cool spot to visit. They have over 80 different Pisco labels, and it's definitely the best place to give the local liquor a try. Both service and food are also incredible. Address: 109 Pancho Fierro Street | San Isidro.
Bar Ingles
It's one of Lima's most iconic bars. With an exclusive atmosphere and some of the best signature cocktails in the city, Bar Ingles is located inside the Country Club Lima Hotel. It's a real luxury bar, so you can imagine the prices are not the best ones. But it's definitely one of the most incredible bars in Lima, so it deserved to be named. Address: 590 Eucaliptos Street | San Isidro. Check out the website here.
Nightclubs
So we covered all the main hostels and the best bars in Lima in this complete guide to making sure you enjoy a lot during your travel. But if you are more into clubs, this city won't let you down. There are currently hundreds of nightclubs and discos at Lima. The main ones are Valetodo Downtown, Subte, Bizarro, and Aura.
The best food to try in Lima
No travel guide would be complete without a culinary section, especially not one to Lima, or to Peru in general.
As you might already know, Peruvian gastronomy is one of the most famous and delicious in the whole world. Its savory typical ingredients and its wide dishes variety are ready to delight anyone willing to try it. Of course, we decided to select the best representative Peruvian food to make sure you don't miss the opportunity of tasting it.
First of all, you have to try the Lomo Saltado. It consists of beef meat mixed with vegetables, rice, and french fries. It's one of the most consumed dishes in Peru, and it's absolutely delicious. Aji de Gallina, Papas a la Huancaina, and the delightful Arroz Chaufa are some other dishes that you should try in Lima. We also recommend the classic Ceviche.
Best places to eat
We also included on this travel guide two of the best places to eat in Lima. If you have time and your budget is loose, give them a try and let us know what you think in the comment section.
Mercado 28
Mercado 28 is the first "gastronomic market" in Lima. In it, you will find various stalls to eat and drink some of the most delicious dishes in the city. It is kind of an elegant place, so the prices are not the cheapest. But since there is so much variety of stalls, you can find options for different budgets. Worths giving it a try. Address: 755 Vasco Núñez de Balboa Avenue | Miraflores. Visit Mercado 28's website here.
Central
Central is classified as one of the best restaurants in Latin America. Its signature cuisine reflects the pre-Columbian culture of the country. They use ingredients typical of all regions of Peru and create a combination that will delight everyone who tries it. As it sounds, it is quite expensive. But it is worth visiting once. Address: 301 Pedro de Osma Avenue | Barranco. Here you can go to Central's site.
Cheapest food in Lima
Of course, we don't want to lose sight of what we really care about: helping you to enjoy Lima within your budget. Trying a few fancy restaurants is awesome, but when you are a backpacker, that's something you get to do only once or twice at each destination.
Fortunately, finding cheap food in Lima is not hard at all. The first recommendation we have for you is: go to the local markets. In every neighborhood in the city, you will find a few of these. There's a particularly good one at the historical center and another one in Miraflores.
On the local markets, make sure you ask for the dish or menu of the day. Prices will never go higher than 3 dollars. Also, try eating at the local small restaurants. They might not be as fancy as the top restaurants in Lima, but they will offer you authentic and perfectly valid food for that same price.
There are two fast-food stores really famous for local people: Tambo and Listo. You will find branch stores of them all around the city and can buy burgers or sandwiches at them for less than 1 dollar.
Eating street food in Lima will help you lower your budget drastically. You will be able to find mobile karts all around, where they sell local snacks for as little as 1 dollar as well.
Travel Guide to Lima: Accommodation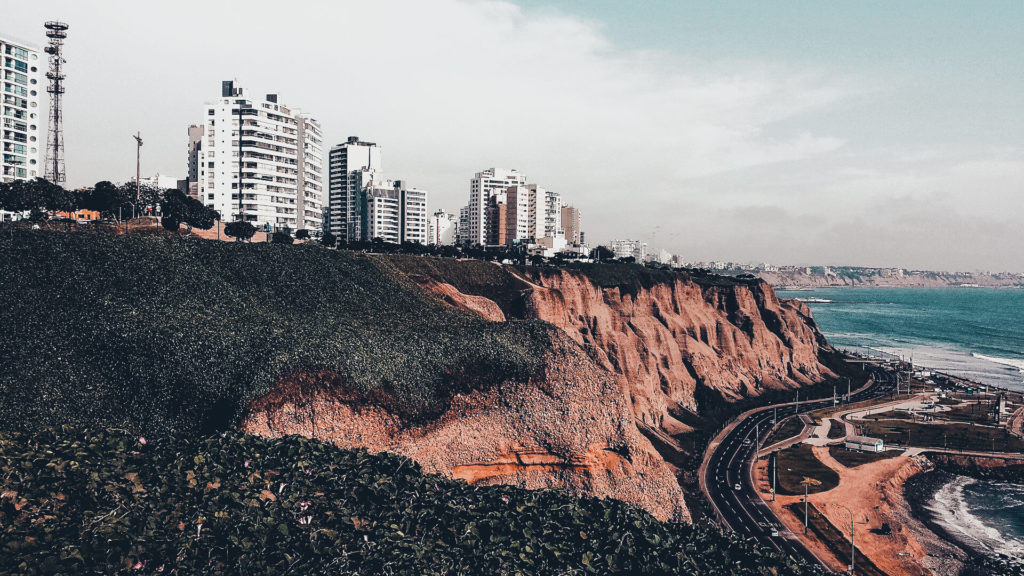 The last thing we want to talk to you about is the perfect location in Lima for accommodation.
As we mentioned in our post about backpacking Peru, the best two neighborhoods to book your stay in Lima are Miraflores and Barranco. Even though they are a few kilometers away from each other, you will be able to come and go to both in just a few minutes. So, no matter which one you choose, everything will be close enough.
If you prefer the bohemian vibe, Barranco might be the choice for you. We recommend you to stay at The Point Hostel is you are looking for a vibrant party atmosphere and stay within your budget. They have a great bar where you will able to meet people from all over the world, and a wide option of dorms and private rooms. The location is excellent.
If you choose to stay in Miraflores, we have two hostels to recommend. The first one is Loki Hostel. Loki is a party hostel branch with accommodations in the main Peruvian cities. You can choose between private rooms or dorms, and its bar is the meeting point of locals and worldwide travelers.
The other great option is the Pool Paradise Hostel. This one is a little more chill and less party, it has a great location and a cool bar, and it's the only hostel in Lima with a swimming pool. So if you are visiting the city during the summer months, it's an excellent idea to stay there.
You can discover all the accommodations available in Lima here.
Tips for backpackers in Lima
We are coming to the end of this Lima travel guide. We just wanted to give you some last tips to make sure you make the most out of your time in this fantastic city.
Use public transportation as much as you can. Lima is a huge metropolis, and public transportation connects perfectly every quarter. Whenever you are moving around, try to use the Metrobus, the buses, and the minivans. Tickets are really cheap, and you could easily learn to use it with just a little help from locals os the receptionists in your accommodation. There's a local prepaid card you can buy at any station to save even more money. However, try not to use it at night. It's going to be much safer to call an uber after sunset. And safety comes first!
If you have to do paperwork or shopping, Lima is the place. If you know you re going to have to extend your tourist visa, if you have any paperwork to do that involves your embassy, or if you have any problem related to your staying, Lima is where you can solve it. It's where all the embassies and government buildings are. If you now realize you have to buy winter clothes, or maybe you want to buy souvenirs or fix your phone, Lima is the place. You are going to find much cheaper options and a wider variety.
If you need anything, ask around. The Limeños are some of the nicer people in the world. Besides their beautiful and clear accent, they are mostly friendly, polite, and are always willing to help. So don't hesitate and really get to know them while you are in their city. You won't regret it!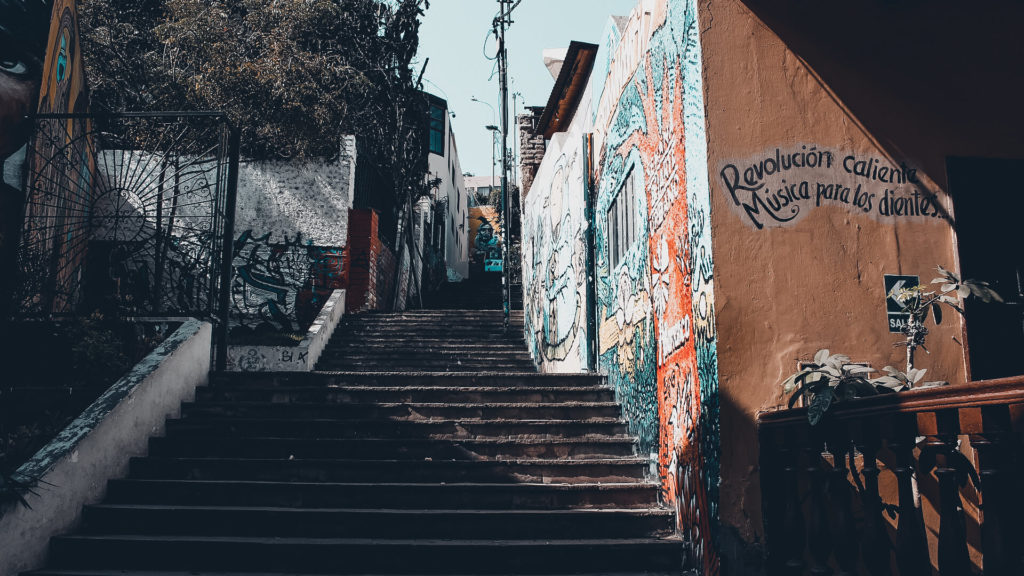 Ready to travel to Lima?
As you might have discovered, Lima is one of the busiest cities in South America. And, therefore, there are uncountables things to see and do.
I hope you have found in this guide everything you were looking for to plan your travel to Lima. As I always say, if there is any question or suggestion you want to make, leave a comment below. We will be happy to answer you as soon as possible. Make sure you read our Guide to Backpacking Peru to find more tips and beautiful destinations in this incredible country.
Have a great adventure.