For everything in life, there is a first time. But there aren't many things as exciting as planning your first travel adventure. So if this is your case, congratulations! Having decided to travel with your backpack for the first time is something that will surely change your life. Here we have gone through every step you will have to take in order to get ready for the thrilling experience you are about to live. Welcome to the ultimate guide to planning your trip!
So you already took the decision. You are going on a backpacking adventure for the first time. Let me tell you: that is the hardest step. You have probably struggled with the thought for a long time before making up your mind. Now that you are determined, it's time to start planning your trip with the help of this guide. And what is the first thing to do? Deciding where are you going to go!
Planning your trip: Choose the right destination
Choosing the right destination is what will determine if your trip will be a success or not. There is no right or wrong decision for this. Every destination in the world is unique and has something different to offer. But we do recommend you to choose the destination that better fits your expectations. What are you supposed to base your decision on? Take these few items as an example:
According to climate and landscapes
If you are one of those persons that can't stand cold weather, like me, what would be the point of going to Russia during the winter, right? So be honest with your self: what do you prefer: cold or warm weather? Mountains or beach? Snow or sand?
But it's not just that. Think about the time of the year in which you will travel. Is it low or high season in that place? How's the weather like in that country? It might not be smart going to Indonesia in November and miss the beach because of the rainy season, don't you agree? So, think about the landscapes you want to appreciate and look for destinations where you can enjoy them, at the right time of the year.
Make sure you consider also the kind of travel you have in mind. Are you more likely to enjoy big loud cities or just being surrounded by nature? Maybe both? Consider going to places that will allow you to make your expectations come true.
Consider the Language
You don't have to choose a place that forcibly speaks your language, but you do have to recognize the idiomatic barrier that you will face. You have to know that, if you are going to a country or region where people don't speak English, it's going to be a little harder to communicate with locals.
But wait, maybe that is exactly what you need! Are you interested in learning a new language? Maybe traveling to a place where that language is spoken is going to be the perfect opportunity for you. There are even intensive exchanges or language courses you can take at your destination.
It's also a good idea to study some vocabulary and phrases while you are still at home. Duolingo is a fantastic free app that we used back when we were getting ready to visit Brazil. Learning some basic words might simplify things a lot, and it definitely worths the effort.
So think about the language spoken at the destination you are considering, and make sure you do some research in order to be prepared.
According to who are you traveling with
It's definitely not the same planning a solo travel, a couple's travel, or planning a travel with your friends or with your family. Who are you traveling with will determine in large part what's the best destination you can choose for your trip.
There are destinations all over the world perfectly fit for travel couples, as they are more quiet and romantic than others. But those exact destinations might not be the best option for people traveling alone, as it might be harder to find solo activities and spots to meet new people.
The same thing applies if you are traveling with your friends. If that's the case, you probably want to choose a vibrant place, full of nightlife or adventurous activities for you to do. But if you are going with your family, maybe your grandma won't enjoy staying in a loud city and walking all day long on an uneven rocky floor.
Consider your personal interests
This item is completely about you. What is your travel about?
Maybe you want to learn a new language or practice the one you have been studying for a while. And you surely heard before that there is no easier way to learn a language than being immersed in it. Well, that's absolutely true. So choose a destination where that language is spoken, but also be sure that that place thrills you.
Perhaps what you want is to discover a new culture, or get impregnated by large history doses from a faraway land. What have you always wanted to see? The pyramids, Macchu Picchu, the Great China Wall? Follow your guts!
Are you gastronomy affectionate? How about trying Peruvian food, or Italian, Mexican, or even Indian at its more realistic version?
Structure your trip plan in a way that allows you to enjoy your adventure and feed your hobbies at the same time.
Planning your trip: Establish a duration
As you know, it's not the same going on a two weeks travel than leaving for a two years adventure around the world. So take a look at your possibilities, your desires, and your reality, and establish a realistic duration for your trip.
Establishing a duration for your trip will enable you to plan the details of your adventure. Once you know for how long you will be traveling, you will be able to plan your budget accordingly, pack everything you will need, and draw an itinerary that will guarantee you won't miss anything you want to see.
Are you going away for one month? That's fine! Now you know you have to buy your plane tickets, find a good time of the year to take advantage of high or low season, and stretch your budget to lasts 30 days.
1 year you said? Great! Make sure you put your things in order back home and start planning on how you will support yourself during that time. You might think you will need a huge bank account to do it but, turns out, the longest you travel the easiest is to do it cheaply. How is it possible? Just check out the next step:
Planning your trip: Budget
Ok, sure. Fantasizing about the perfect destination is easy, but sadly, money can get it the way.
You have to keep in mind two main items to arrive at a realistic, well-planned budget: the extension of your trip, and what kind of travel will you do.
It's always a great idea to check out travel guides and read travel blogs to get a more comprehensive idea of the estimated costs at your destination.
If you are planning to go on a short trip, perhaps a one month adventure, your budget has to be thought based on that amount of time. Plane tickets, medical insurance, accommodation, food, activities, and some extra money just to be sure. Be aware of the high and low seasons at your destination. Low seasons are great to save some money, as most prices go down in the less busy months of the year.
But maybe you plan to take one full year or even travel for as long as you can! In that case, you will have to put a little more effort when you are planning your budget.
The good news: traveling for a longer time doesn't necessarily mean spending more. When you have time to spare, you can find volunteering opportunities and save money in accommodation, you can trade expensive plane tickets for bus tickets that will take longer, and your adventure can become remarkably cheaper. Find out more about how to stretch your budget while traveling here.
And if you are traveling for a long time, you could even make money while on the road! Finding seasonal jobs, freelancing, or even performing with your art abroad are solid possibilities for you.
If you want more detailed information to plan the perfect budget, we recommend you read this comprehensive guide to plan a travel budget we wrote.
What can you do from home?
There are also things you can arrange while you are still at home to support your travel costs. If you have a car, sell it! Do you have your own apartment? Rent it while you are away! Are you a freelancer? Study the possibility of keep working from wherever you are going…
Planning a budget can be complicated, yes. But it's not as limiting as you might think. With patience, hard work, and imagination, you can afford to go anywhere you want to.
Planning your trip: Get informed
So, you already have chosen a destination, you know who are you traveling with -if not alone- and for how long. Great! It's time to get in a geeky mood and start learning about the requirements to enter that country or countries you have in mind.
Get your documents ready
First step: check your destination's migration website. If there's an embassy of your country there, check out also its website. You will have to examine all the requirements and make sure you fulfill them all.
If your country is part of a community of countries, like Italy is part of the European Union, or Argentina is part of the Mercosur in South America, you will probably need just a valid identification.
But if you are traveling anywhere else in the world, the most likely thing is that you will have to have a valid passport. So make sure your passport has enough blank pages and it's within its validity period. If it's expiring in less than 6 months, don't waste time and go renew it.
Check out if you need a Visa
Sometimes, applying for a Visa is a must for visiting a foreign country, even as a tourist. To discover whether you need a Visa or not, remember visiting the migration website I mentioned before.
A visa is a document attached to the passport that is issued by the authorities of a certain territory, and that authorizes the citizen who requests it to enter the country and to remain in it for a specified period of time.
In some cases, you will have to apply for a Visa while you are planning your trip, and in others, you can travel directly and request one on your arrival. Make sure you read carefully the Visa requirements and follow the instructions step by step in order to avoid any problems.
Get vaccinated if needed
Taking care of your health is extremely important when you are planning your trip abroad. First, make sure you are up to date with your corresponding immunization schedule. If you skipped any vaccine, go to a healthcare center and request for it before traveling.
For some territories, mandatory vaccines can be requested to visit the country. That information will also be available on the migration website of your destination, and your embassy website. Find out how long before your trip you should get vaccinated and follow the available instructions.
But besides getting the mandatory vaccines, we strongly advise you to get the recommended immunization and medications as well. It's always better to prevent than to regret, right?
Find a travel medical insurance
Some countries in the world might require its tourist to have international medical insurance for the whole time they will spend in their territory. Some countries won't. But independently of the case, it's always a smart idea to hire one.
A travel medical insurance will cover your emergency medical expenses in your destination country, will take care of repatriating you if necessary, and will even cover lost luggage expenses, depending on the coverage you choose.
When planning your trip, make sure you compare the rates and benefits of different companies before acquiring the service that better fits your needs. If you want our recommendation, World Nomads offers plans to over 130 countries and has been our major choice till today, even though, luckily, we never needed to use it!
Find out more about choosing the right travel insurance here.
Planning your trip: Get details ready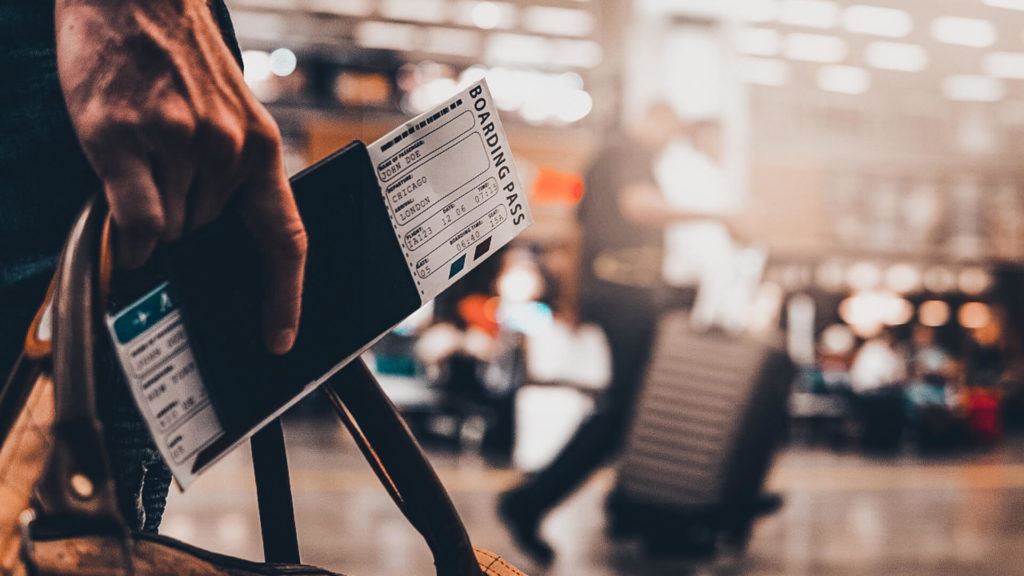 Ok! You have now decided where are you going, for how long and how much your budget is. You have meticulously studied the requirements and you have every document you need.
Now, it's time to start with the preparations and getting ready for this life-changing adventure you are about to live. This might be an exciting time, and you are probably full of doubts and anxiety. But take it easy, the best is yet to come!
While you are still at home, planning your trip, check out this list of the main things to do before the T day arrives:
Consider getting a prepaid card
You have carefully established your budget. Now it's time to consider how are you going to access your savings while you are away.
If you have a bank account, let the bank know that you are going abroad. That way, you won't have to deal with blockages on your card if the bank decides that strange movements have taken place.
But wait, card cloning is a problem in many countries around the world. Surely, you don't want to lose all your money in this scam. So, we recommend you to purchase an international prepaid card before traveling abroad.
Prepaid international cards are a safe option for using your money while you travel. You can keep your savings safe at your main bank account and move small amounts to your prepaid card as you spend them. You can do this using an app on your phone.
Also, do a little research and try to find out how accessible ATMs are in your destination country. Perhaps you won't have access to ATMs everywhere, so you should be careful not to run out of cash in those places.
It's always smart to carry some cash with you, especially when you arrive in a new city or country, so you can pay for an uber, taxi or bus ride, and cover any unexpected expenses.
Research the currency exchange
Before traveling, make sure you check the currency exchange rates. You can do this on Google, yes. But it's also smart researching how the rates go up and down in the main bank companies of your destination country. Why?
Because, as you might know, a currency exchange has two different values: one to sell and one to buy. So there can be a difference between Google's rate and the real price you will get when you exchange your money.
Being aware of the currency exchange rate is fundamental. If you know how much your currency worths, you won't get scammed when you exchange your money. We have heard about people paying 50 dollars for a beer in Colombia, just because they had no idea of how much the Colombian Peso was truly worth.
Check out telecommunication companies
This item is particularly important to make sure you can stay in touch with your family and friends during your trip.
Nowadays, most cellphone companies offer international roaming to keep you communicated while you are abroad. But rates can be incredibly high. So, you might save a lot of money just by getting a SIM card at your arrival.
Before hopping on that plane, do some research about the main telecommunication companies at your destination and keep in mind the one that will offer you the bigger benefits at the lowest price. Don't forget to check if your cellphone will work with other companies' SIM cards.
Download the apps you will need
During the past traveling years we lived, we have discovered a few great apps that help any traveler on their paths. Depending on your needs and your kind of travel, you will be able to find a lot of free apps worth having on your phone along the way. These are a few of the ones we use the most:
Duolingo
As I mentioned above, Duolingo is a really useful app when it comes to learning a new language or practicing one you have learned. Duolingo offers free daily language courses, and it will enable you to learn new words or expand your vocabulary in a fun, simple way. It's a must for curious backpackers.
Mapsme
I know, you probably have google maps on your phone, and you think that will be enough. But we highly recommend you to download Mapsme, as it allows you to download entire areas' maps and store them to access them even when you have no internet connection. It also allows you to discover hiking paths that aren't normally indicated in other maps.
Rome2Rio
Rome2Rio is one of the apps we use the most. It will show you all the options available to arrive in any city, town, landmark or attraction you want to go, from anywhere in the world. It will also show you the combination of means of transport you can take, how long it will take and what the cost of each part of the trip is. Absolutely recommended to plan your travel path.
Booking
When you are backpacking, hostels or camps might be the best accommodations for you. First, because you will save money, and secondly because you will meet more travelers like you at those accommodations. But even if you want to stay in hotels or inns, Booking is a great option. We always check out accommodation prices and book our stay on Booking's app before arriving in a new place.
Uber
Even though it is not available in every country, Uber is a safe, cheap transportation option in many countries and cities all over the world. Check out if Uber is available on your destination country and download it to pay fare clear rates and travel safely.
Splitwise
Splitwise is a great free app that enables you to take note of every expense during your travel. It automatically makes the maths and tells you what you owe or what you are being owed. It is particularly useful when you are traveling with a couple or a group. But even if you are alone, you could find yourself in the situation of needing it.
If you want to learn more about the travel apps you will need, read our article about the 10 best travel apps to download for free.
Planning your trip: The right backpack
For my first backpacking adventure, I went to Peru for one month with my best friend. I still remember that amazing adventure that turned me into what I am today: an inveterate traveler. But, funny thing, what I remember most is how miserable I was carrying a 90 liters backpack all around the country!
That backpack was heavier than I am, even though I didn't fill it till the top. It was even bigger than me! And the worst part? It was made of such poor quality, that its straps threads broke untied completely. It was a nightmare.
When you are planning your first trip, choosing the right backpack is one of the most important things to do. I'm telling you, you don't want to suffer as I did!
Make sure you check out our post about the 10 most common travel mistakes when backpacking, so things like this don't happen to you!
The right backpack
Backpacks capacity is measured in liters. 60 liters is a standard measure that will perfectly do for most backpackers. But keep in mind that this will depend on your height and your weight.
If you are a small person, maybe a 40 liters backpack will suit you better. If you need more capacity, and you can carry it comfortably, up to 70 liters it's going to be ok. Any more than that would be unnecessary and painful.
When hunting for your backpack, remember that cheap can be expensive at the end. Don't choose price over quality, or you might end up regretting it. Make sure that the backpack is made of quality materials, and that its stitchings and straps are resistant. It's a plus if the backpack has a rigid internal aluminum structure so that it fits perfectly to your body.
Try on the size to see if it fits you properly. The belt should be snug at the waist, neither too baggy nor too tight, and the shoulder pads shouldn't go above your back. This belt is the most important element of the backpack since it is the one that supports its weight. Believe it or not, the weight of the backpack does not fall on your back, but on your waist and legs.
Sure, you have to like your backpack. But make sure you choose one in a dark color, so it doesn't show dirt so much. Remember, you will not only carry your backpack, but it will also travel on planes, buses, and train trunks.
Pack accordingly
Well, now that you have your perfect backpack, it's time to pack. Whether you are going on a short trip or traveling for a year, you don't need to pack too many things. The lighter you pack, the better.
When packing, keep in mind the travel plan you have, and the weather you will be meeting at your destination. It's not the same packing for summer than for winter or packing for the beach than for a city.
But what if you are traveling to a lot of different places with different climates? Then you might get inspired by our packing list for every kind of travel:
Underwear. 7 pairs are enough. You will be washing them, anyways!
Pants. 7 pairs will do. Alternate between short-ants and long-pants depending on the main temperature of your destination. If it's warm weather, 2 long-pants, and 5 short ones. Or vice-versa if it's the other way around.
T-shirts. Also, take about 7. Same as with pants, alternate between long and short sleeves depending on the weather.
Jackets or coats. Unless you are going to a hard winter, 1 or 2 would do.
Pijamas. Pack only one. Even better, take some comfortable clothes you can sleep with.
Socks. 7 pairs are more than enough as well. You kind of saw 7 is our magic number, right?
Shoes. Choose one pair of reliable walking shoes. Make sure their quality is good, and that you will be comfortable with them walking on any kind of ground.
Flip-flops. Of course, pack one pair! Especially if you are going to the beach or a warm-weather place.
Always give priority to comfortable clothes that take up little space. If you want to pack an outfit to going party, that's fine. But only one!
The carry on luggage
Besides the big backpack, it's important to have a smaller one to carry important things. We are used to carrying with us the big backpack on the back and a small one in the front. That gives us balance while walking, and doesn't interfere with our visual field.
It doesn't have to be compulsory a backpack, it could be a bag or a small case. The important thing is that it's comfortable for you to move around.
Here we made a list of the main items you should pack on your carry on bag, and never miss the sight of:
Documentation
Money, wallet, credit cards
Personal hygiene items
Laptop, camera, cellphone
Chargers and adapters
Planning your trip: Book flights and nights
When you checked out requirements to visit your destination country, you have probably seen if proof of your exit of the country is mandatory. Even if it is, that doesn't mean you have to buy a round trip. You could simply buy a one-way ticket and then another flight from your destination to another country. But please, check this out at the migration website to avoid any troubles.
Anyway, if you don't want to spend a lot of money, you should check out ticket rates in advance, and compare different airlines fees while planning your trip. We always use Skyscanner to do this, as it allows you to compare prices not only for different companies but also by the time of the year.
Once you have purchased your ticket and you know the date you will arrive, it's time to book for accommodation. We highly recommend you to book only the first or the first two nights at your destination, even though you know you are staying longer at that place. Why?
Because that way, if you don't like the accommodation you chose, you will be free to look for another one and you won't lose any money. And also, because sometimes, your travel plans might change. You could end up meeting cool people leaving for another city and wanting to join them.
So, yes, as a safety measure, always book the first night in advance when moving into a new country or city. You won't want to stay in the street because everything is booked up!
Planning your trip: Read about your destination
Sure, back when you were deciding where you should go, you must have read about your destination. But the time to dive deeper has come! Now you will have to go from the basic all the way to the specifics. There's no better way to plan a great trip, than reading and researching everything about the place you are visiting.
How can you do proper research? Blessed be the internet! There are lots of ways. One we completely advise is reading and comparing a few travel guides. We are talking about Lonely Planet's kind of guides. In them, you will find all the main highlights of your destination, some useful tips, and even recommendations to fully plan and enjoy your trip. You can also check out Trip Advisor and Rough Guides.
Reading some travel blogs will also help. They will provide you a more personal approach, and you will be getting more authentic and singular advice on the best things to do in your destination, and, sometimes, even current prices and more precise information as well. If you are interested, we created a destinations section where you can find our personal experiences and travel guides.
Make an itinerary
Once you have read everything about your destination, it's time to plan your travel itinerary. You have now completed the first step to do this: gather all the information you will need.
Step number two: write down all the highlights you want to see. Include all the cities, activities, and landmarks that caught your attention and you don't want to miss. It doesn't matter if you think there are too many things, you will have time to make a thoughtful selection on the next step.
Now it's time to narrow down that shiny list. You will have to be realistic and practical. If you have one week, it's not likely that you can visit 8 different cities, right? So consider how much time you have, how much time you will need to properly enjoy a place, and how long it will take you to move from one spot to another.
But wait! Don't plan every moment of every day. Leave some free time to deal with the unexpected. Of course, you want to enjoy every second of your adventure at its maximum, but you are no robot, you need to rest, eat, and sleep as well.
You can now write down a more sober version of your itinerary. That's the version you will take with you and follow… But, you know? It's not written in stone.
Don't stick to your itinerary
Consider this itinerary as a general guideline, but don't try to follow it to the letter. After all, one of the main advantages of traveling is that it allows you to be a more authentic version of yourself. And that includes being spontaneous!
Having an itinerary planned for your trip will help you to organize better your time and will act as a reminder of everything you want to do and see while you are abroad. But it should never restrict you! Things can change so fast in life. Even more when you are traveling.
So, yes, keep your itinerary in mind, and follow it as much as you can. Or better yet, as much as you please. But even more important than following an itinerary, is following your heart.
Enjoy your trip!
If you arrived at this point, and you have read and followed every step on our guide, then congratulations! You are all set. The T day is around the corner now. After all the hard work, it's time for you to relax and get rewarded with the experience of a lifetime.
If you have any questions or suggestions, use the comment section below. We will be happy to get back to you as soon as possible. Thank you for reading.
Have a great adventure!